The Map View in GPX2IMG has multiple functions that are not readily apparent. The most obvious use is to give an approximation of how the generated map will appear on you GPS unit.
Some less obvious features are: click on a track/waypoint to select it, double click in a blank space to create a waypoint, right-click on an item to edit or delete it.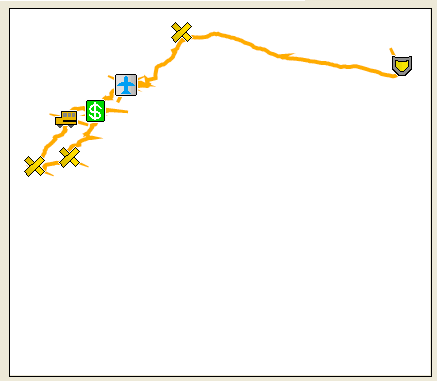 By click on a waypoint or track in the map view, it will be selected in the appropriate tab below the map view where you can edit and view more details of the item.
If there are multiple items under the mouse pointer when you click, it will bring up a context menu where you can select 'edit' or 'delete' for each item under the pointer.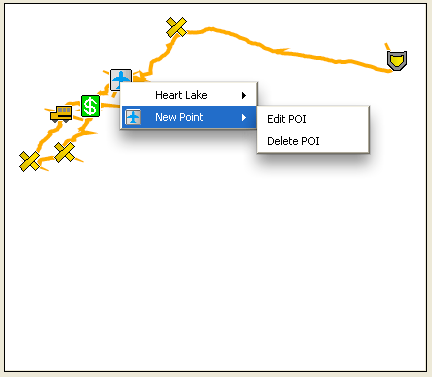 Double-clicking anywhere on the map view will create a waypoint in the location where you double clicked. After double-clicking, you will be given a window as shown below where you can choose the details for that waypoint. Latitude and longitude will be filled in automatically for the location where you clicked on the maps, but can be moved by changing the values in their text boxes.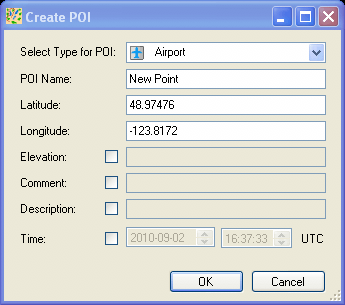 If you right-click on a POI or a track, you will be given a context menu where you can choose to edit the item (same as just clicking on it) or delete the item from the map.